Light Up Your New Orleans, Louisiana Business Driveway and Office With Solar Flood Lights
With the increasing popularity of solar energy, more and more businesses are turning to solar floodlights to cut energy costs and reduce their carbon footprint. But with so many options on the market, it can be challenging to choose the right one for your commercial property.
That's where we come in. Big Easy Lighting will highlight the best commercial solar floodlights on the market in New Orleans. We've narrowed down the options based on key factors such as efficiency, durability, and ease of installation, so you can make an informed decision and enjoy the many benefits of solar-powered lighting. Are you ready to light up your property with the best in renewable energy? Let's get started!
What are Commercial Solar Flood Lights
Commercial solar floodlights are outdoor lighting fixtures that are powered by solar energy. They are designed to provide bright illumination for large outdoor areas, such as parking lots, sports arenas, and building facades.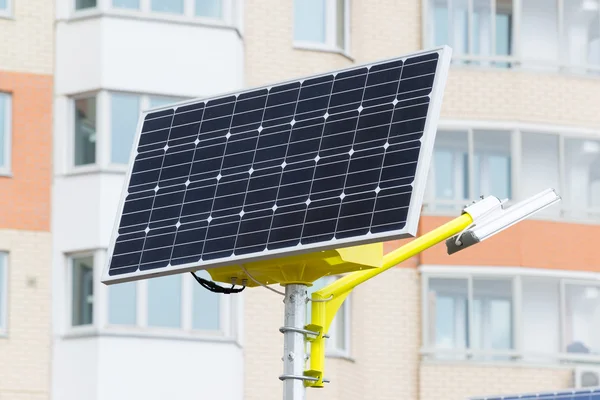 These lights come with large photovoltaic panels that collect and store solar energy during the daytime, which is then used to power the LED lights at night. Compared to traditional flood lights that are powered by electricity, commercial solar flood lights are more energy-efficient, cost-effective, and environmentally friendly.
They also require less maintenance and installation costs, making them a popular choice for commercial and industrial applications.
What is The Purpose of Commercial Solar Flood Lights
The purpose of commercial solar floodlights is to provide bright, energy-efficient lighting for outdoor areas, such as parking lots, building facades, and public spaces. Solar flood lights are powered by solar panels that charge during the day and then provide light throughout the night.
These lights are beneficial not only for their energy-saving properties but also for their convenience and safety. They can help deter crime and provide a sense of security for people using the space.
Additionally, the lack of wiring required for installation makes solar floodlights a cost-effective option for businesses and organizations. Overall, commercial solar flood lights serve as a practical and sustainable lighting solution for outdoor areas.
What Are The Best Commercial Solar Flood Lights in New Orleans
LEPOWER 1500LM Solar Lights Outdoor is a popular choice
If you're looking for the best commercial solar flood lights in New Orleans, the LEPOWER 1500LM Solar Lights Outdoor is a popular choice. These lights come with adjustable heads which allow for the customizable direction of light. The lights also have a high brightness of 1500 lumens and a wide illumination range of up to 50 feet. The product is easy to install and comes with a solar panel and battery included, making it an environmentally friendly and cost-effective lighting solution.
Aootek 182 LED Solar Outdoor Motion Sensor Lights
The Aootek 182 LED Solar Outdoor Motion Sensor Lights make for an excellent option. This product is highly rated due to its larger solar panel, enabling quicker charging and longer use. What's great about these lights is that they're motion-activated, meaning they'll only turn on when someone or something moves within range, conserving energy and extending their life span.
Affordable and High-Quality Commercial Solar Flood Lights in New Orleans From Big Easy Lighting
Big Easy Lighting's solar flood lights are the perfect solution for your lighting needs! Powered by the sun, they are energy-efficient and cost-effective, making them the ideal choice for any property.
Imagine the peace of mind and added security these lights will provide. Additionally, you will be contributing to a brighter and more eco-friendly city for all New Orleans residents to enjoy.
By investing in solar flood lights, you'll ensure the safety of your customers and employees while also enhancing the aesthetic appeal of your property. Plus, with the low cost of operation and maintenance, you'll save money in the long run while also reducing your carbon footprint.
Contact us today and let us help you light up your New Orleans, Louisiana business driveway and office with solar flood lights.