Keep Your Business and Customers Safe With Outdoor Commercial Lighting in New Orleans, Louisiana
Have you ever walked down the streets of New Orleans at night and admired the beautiful outdoor commercial lighting? It's no secret that this city is known for its vibrant energy, and the well-lit streets only add to its charm. But have you ever wondered how those businesses achieve the perfect outdoor lighting?
In New Orleans, commercial lighting is more than just functional; it's an art form. From historic pubs to modern hotels, businesses are constantly trying to outdo each other with unique lighting designs that capture the essence of the city. With so many options available, it can be overwhelming for business owners to decide which lighting solution is right for them.
If you're a business owner in New Orleans looking to enhance your outdoor lighting, you've come to the right place. Here at Big Easy Lighting, we'll explore some of the best outdoor commercial lighting ideas in New Orleans that will take your business to the next level. From trendy string lights to classic gas lanterns, we've got you covered. So let's get started!
What is The Purpose of Commercial Lighting?
The purpose of commercial lighting is to provide adequate lighting for businesses to perform their day-to-day activities efficiently and safely. Whether it is an office building, hospital, or retail store, the right lighting can enhance productivity, improve mood and contribute to customer satisfaction.
Proper lighting can also increase safety by illuminating any potential hazards and creating a secure environment for employees and customers. The use of commercial lighting also plays a crucial role in energy conservation and cost savings.
By using energy-efficient lighting systems and sensors, energy consumption can be reduced, thereby reducing the carbon footprint of a business, which is important for organizations that value sustainability.
The Cost of Commercial Lighting in New Orleans
The cost of commercial lighting in New Orleans can vary depending on various factors such as the size of the business, the type of lighting system, and the quality of the lighting products used.
Businesses in New Orleans can expect to pay significant upfront costs for the installation of high-quality commercial lighting systems, but these investments can pay off in the long run with energy savings and improved productivity.
Additionally, businesses can also benefit from rebates and tax incentives for the use of energy-efficient lighting systems, which can help offset some of the initial costs. Ultimately, the cost of commercial lighting in New Orleans will depend on the individual circumstances of each business and its lighting needs.
The Different Commercial Lighting Ideas in New Orleans
New Orleans offers a wide range of commercial lighting ideas that can transform buildings and spaces into inviting and attractive environments. One popular option is LED lighting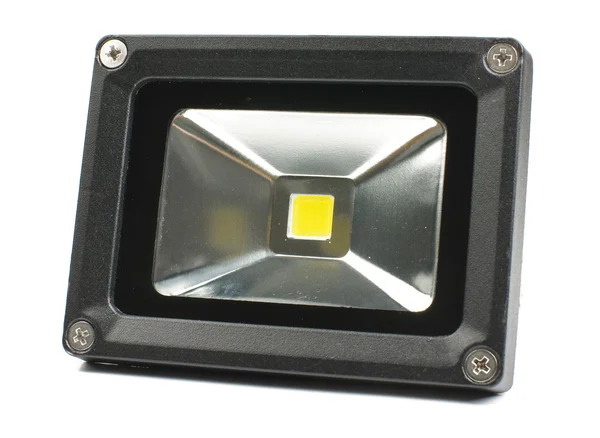 which uses energy-efficient bulbs that last longer and require less maintenance. Another option is pendant lighting, which provides a modern and sleek look for restaurants, bars, and cafes. For businesses seeking to showcase their products, track lighting is a great solution, as it can highlight specific areas and create a sense of depth and dimension.
LED lighting fixtures for energy efficiency and long lifespan
In New Orleans, one of the most popular and efficient commercial lighting options is LED lighting fixtures. LED lights not only provide energy efficiency but also a longer lifespan compared to traditional lighting systems. LED lights use less energy, which results in lower electricity bills for businesses. Additionally, they can last up to 25 times longer than traditional lights, reducing maintenance and replacement costs over time.
Track lighting for directing light to specific areas or objects
Track lighting is a popular commercial lighting idea used to direct light to specific areas or objects. It's an excellent way to highlight products or artworks in a retail store or art gallery. Compared to traditional lighting fixtures, track lighting is versatile and flexible, allowing you to adjust the direction, angle, and intensity of the light.
Pendant lighting for decorative and functional illumination
One of the popular commercial lighting ideas in New Orleans is pendant lighting. This type of lighting, consisting of single or multiple lights hanging from a ceiling, serves both decorative and functional purposes. With a wide range of styles and designs to choose from, pendant lighting can create a statement piece in a commercial space or contribute to a cohesive aesthetic. It can also provide focused illumination for specific areas such as reception desks, retail displays, or conference room tables.
Chandeliers for a statement and dramatic lighting effect
In New Orleans, chandeliers are a popular choice for commercial lighting because they offer a statement and dramatic lighting effect. With their striking design and multiple light sources, chandeliers can add a touch of elegance and sophistication to any space. They are particularly effective in larger areas such as hotel lobbies, restaurants, and event spaces where they can act as a centerpiece and create a memorable impression on guests.
Long-Lasting and Bright Commercial Lighting in New Orleans From Big Easy Lighting
With our high-quality outdoor commercial lighting here at Big Easy Lighting, you can have peace of mind knowing that your business and customers are safe. Our products are durable, long-lasting, and designed to withstand harsh weather conditions, making them perfect for the Louisiana climate.
Don't let darkness compromise the safety of your business and customers. Upgrade to our state-of-the-art outdoor commercial lighting today and experience the peace of mind that comes with knowing that your property is always secure.
Don't wait until it's too late. Contact us now to schedule a consultation and get started with outdoor commercial lighting for your business in New Orleans, Louisiana.