Protect Your New Orleans Home's Sphere Lighting From Heat and Rain With Repair and Maintaining Services
Looking for ways to maintain and repair your sphere lighting? Many businesses use sphere light fixtures because of the sophisticated, ambient look they create. After all, it's a perfect way to make a bold statement for commercial spaces or infuse delicate ambiance into homes.
Utilizing flowy and simple lines can contribute to a space's overall aesthetic. Sphere lights have become quite popular in recent years due to their modern vibe. But with any product that is outside of more traditional lighting choices, there are risks and maintenance involved – especially if you aren't familiar with the best practices when it comes to upkeep and repairs.
Fortunately, caring for your sphere lighting doesn't need to be complicated or difficult once you understand the basics and know what type of maintenance each kind needs depending on their setup and products used. Here are some helpful tips from Big Easy Lighting on how you can maintain and repair your sphere lighting so that it brings soft vibes for ages.
How To Maintain A Sphere Lighting
To properly maintain sphere lighting, you should keep the fixtures clean and dust-free by regularly wiping them down with a soft, dry cloth. If the bulbs become dim over time, replace them with ones of the same wattage and voltage rating.
Follow the manufacturer's installation and maintenance instructions, paying special attention to wiring diagrams and battery information
To maintain a sphere lighting setup properly, it's important to follow the manufacturer's installation and maintenance instructions carefully. These instructions typically include information about the wiring diagrams and battery requirements. It's important to make sure that the wiring is up-to-date, with good connections and minimal risk of a short circuit.
Conduct regular inspections of all control devices, such as switches, photocells, and timers
Maintaining a good quality of lighting inside a home or business requires regular inspections of all control devices related to the sphere lighting. This includes switches, photocells, and timers, which should be inspected on a regular basis for any defects or signs of wear and tear.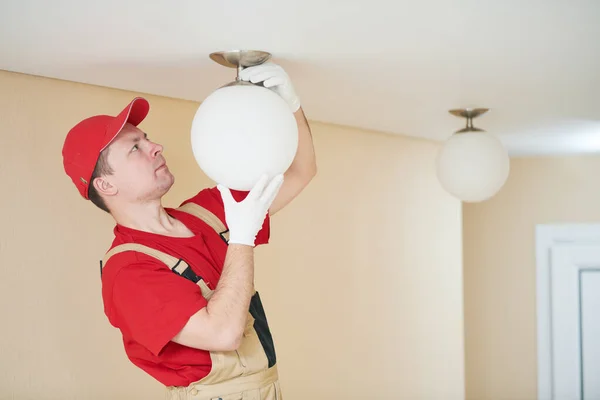 Clean any dusty spots or debris from components throughout the system to ensure proper operation
Maintaining a sphere lighting system is important. To this end, you should regularly check any dusty spots or debris from components throughout the system. Depending on the model and environment of your lighting system, it may be necessary to wipe down components and ports with an appropriate cleaning product.
Replace necessary bulbs when they burn out to keep the lighting system at its most efficient level
To maintain sphere lighting, it is important to replace necessary bulbs when they burn out. Regularly checking the fixture and replacing bulbs as needed will help keep the system at its peak efficiency level. Additionally, make sure to regularly clean the lenses on each bulb, as dust buildup can reduce illumination intensity.
How to Repair A Sphere Lighting
Repairing a sphere's lighting requires both precision and carefulness. First, disconnect the electrical power leading to the light. Check if the light itself is still in good condition, such as making sure that all of its pieces are present and installed properly. If something needs to be replaced, buy a new part from an electronics store.
Disconnect the circuit and switch off the power
To repair a sphere lighting disconnect the circuit and switch off the power. First, you will need to locate the power node to which the lamp is connected and disconnect it. After that, locate any wiring specifically associated with the sphere lighting fixture. Now you must unscrew any of the fixtures connected to that electrical box before disconnecting them from one another. You can then carefully remove all wiring from the connection point and safely release it from its clips.
Inspect the fixture for broken connections or wires
Inspecting a fixture for broken connections or wires is an important factor when repairing a sphere's lighting. A visual inspection should be done first to see if there are any visible cracks in the fixture or any exposed wiring. You should also check the connections between the light fixture and the power source for loose or broken wires.
Replace any faulty parts
To repair sphere lighting, first, inspect the light fixture and identify any faulty parts. Disconnect all power sources before starting any repairs. If you spot any worn or broken components, then these should be replaced with new ones. Connect the power again and test the light to make sure that it works properly after repairs. In some cases, sphere lighting may require a complete overhaul if many different parts need to be changed or replaced.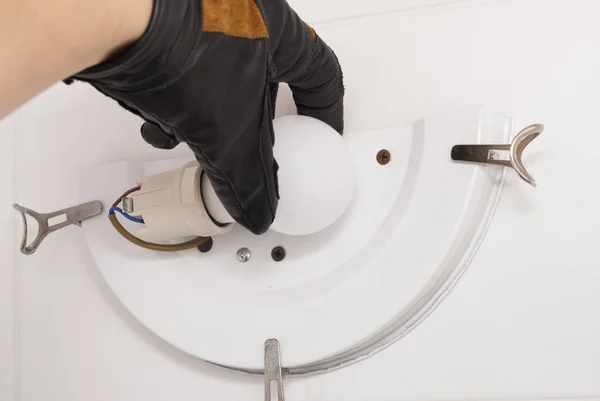 Reassemble the sphere light fixture, ensuring all screws or fittings are tight
To repair a sphere lighting fixture, start by detaching the frame and reassembling it, making sure all screws and fittings are secured. If any of the parts need replacing, replace them before continuing with the repair process. Once the frame is complete, inspect all wiring for any tears or damage. Make sure to fasten any wires that may have become loose from age or wear.
New Orleans, Louisiana's Top Sphere Lighting Repair and Maintenance Services From Big Easy Lighting
Our experienced technicians here at Big Easy Lighting have years of experience handling all manner of repair and maintenance services. We guarantee reliable effort when it comes to keeping your lighting sphere safe from harsh winds, rain, humidity, and more!
Add beauty, value, and safety to your property with expert care from Sphere Lighting – you won't be disappointed. Get in touch with us today for an appointment to repair or maintain your sphere lighting. Let us bring back the beautiful light you once had in no time!